A Dedication to Resourceful Living: A group approach to focus on what matters to the members of our community whose lives are impacted by chronic lung disease.
---
Questions? Call the Facilitator, Russell Glover (804) 378.0628. Donation in Memoriam page
---
OUR SPONSORS
Chippemham Hospital of CJW is our largest supporter
Lincare, Rachele Clement, Representative
Louisa Home Care, Roger Householder, Representative
Roberts Home Medical, Jo Lynn Hamelman Supervisor
---
SUBSCRIBE TO OUR FREE NEWSLETTER!

DAVID
SANDERS
David was a Board Member for Breath Matters.
Obituary Notice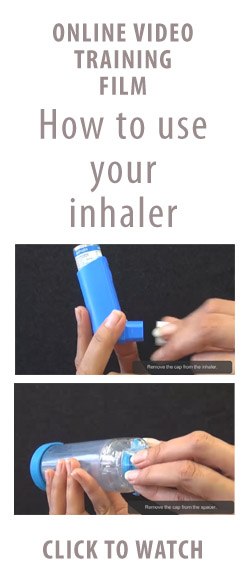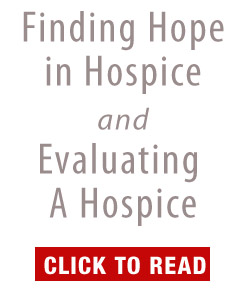 Once again, The COPD Foundation will partner with the American Association for Respiratory Care (AARC) for their annual Advocacy Day on Capitol Hill on March 12th.
Benefits of Joining A Support Group
With an illness like Lung Disease, often a feeling of hopelessness and loss of control becomes the norm. With a support group, participants are able to regain that sense of control and exercise authority toward management of their situation.
Support groups can be instrumental in improving psychological motivation. By simply getting "out of the house" and joining with other people with an understanding of the problems being faced, a positive attitude can be nurtured and improved.
WHO CAN JOIN
Any individual that is lung affected can become a member. However, recognizing that it is not only the individual with the lung disease that needs support we encourage the caregivers or "care partners" and other family to join and attend the meetings. Learning and receiving support together helps to equalize the disease experience for all who are involved.
NEW ARTICLE!
Surviving Mesothelioma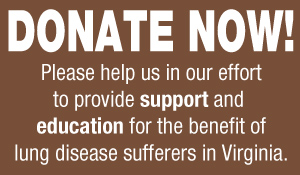 Resource links
More links being organized, if you have suggestions of good, quality information sources, please send it to us.
HELP US!
Do you know of a currently operating pulmonary support group? We are compiling a list for this website: if you know of one, let us know. Thanks.



Questions?
Call the Facilitator!
Russell Glover
(804) 378.0628
russellglover@
verizon.net

New Videos Online!
Recorded at the Monthly meetings
IPF legislation with Paul Fogelberg
Lung Transplant Evaluation - Heidi Flanagan
Asthma and COPD - Dr Kevin Cooper
IPF - Dr. Paul Fairman, Between a Rock and a Hard Place
Acid Reflux and its Relationship to Lung Disease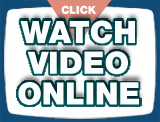 ---

For seniors and adults with disabilities and the providers that support them
TRANSPORTATION FINANCIAL
HOUSING
Virginia Easy Access is the name of a website developed for seniors, adults with disabilities, their caregivers and the providers that support them. Virginia Easy Access is full of helpful information about services and supports that are available across the Commonwealth.

Website: Virginia Easy Access
---
Stop Smoking Today Online!
Contact Susan J. Keen,
RN, OCN at
CJW Med Center

email: Susan.Keen [at] hcahealthcare.com
---