NEXT MEETING
NOVEMBER 14, 2022 MEETING!
We have decided to let our members decide how they would like to attend - either in person (at Bon Air United Methodist Church - 1645 Buford Road, North Chesterfield, VA. 23235 - use the entrance marked "GYM") or by way of ZOOM as in previous months!
Speaker: Mary Wells, PhD, LCP from VCU Health.
TOPIC: living with a chronic illness, advance directives and pain management.
Info: 804.937-6855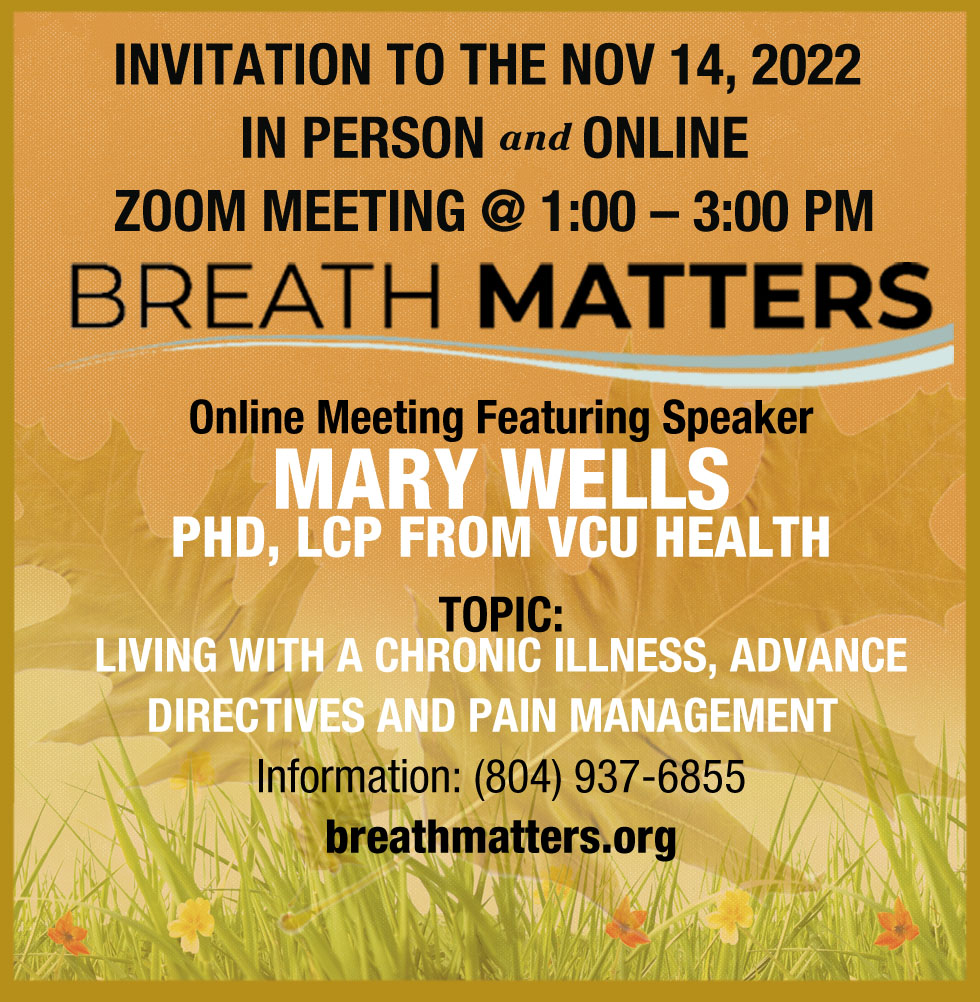 Information
(804) 937-6855 call or text

Due to the screening processes at local hospitals (including Johnston Willis, where Breathmatters meets) and the increase of reported flu's and viruses, we are cancelling FOR NOW THE IN-PERSON meetingS of Breathmatters.
We are definitely erring on the side of caution and truly want to keep our members healthy!
Information hotline: 804-937-6855
---