NEXT MEETING
March 13, 2023 - 1:00 PM
Speaker: Heather Umberger
Topic: Laughter Yoga!
THIS MEETING IS BEING HELD ONLINE AND ALSO IN PERSON!
Two ways to attend!
Info: 804.937-6855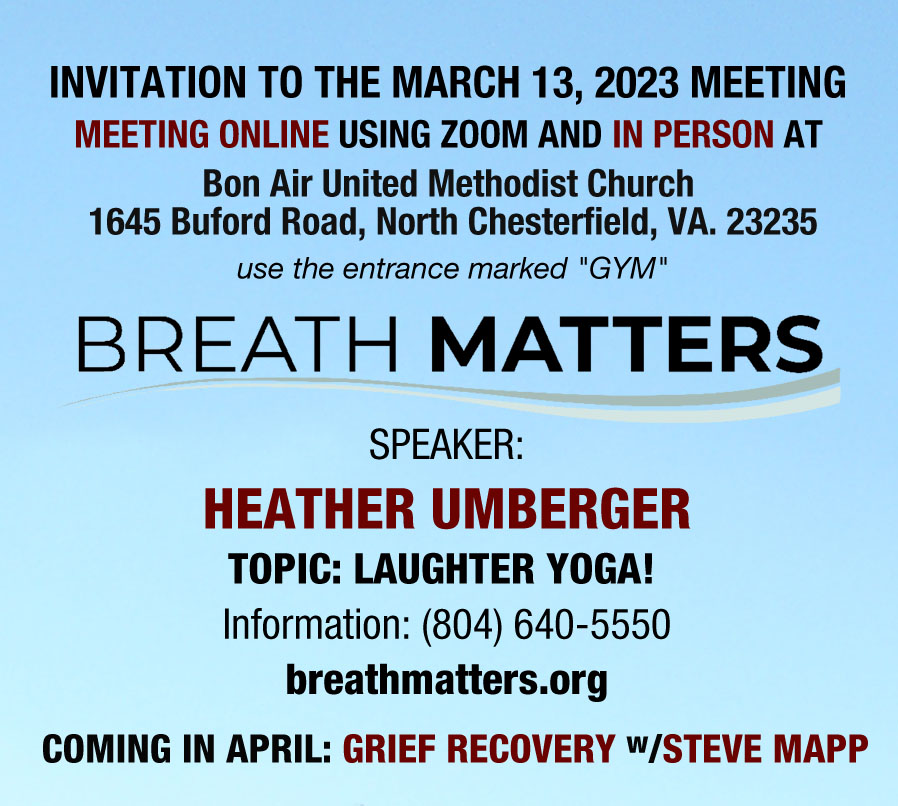 Information
(804) 937-6855 call or text

Due to the screening processes at local hospitals (including Johnston Willis, where Breathmatters meets) and the increase of reported flu's and viruses, we are cancelling FOR NOW THE IN-PERSON meetingS of Breathmatters.
We are definitely erring on the side of caution and truly want to keep our members healthy!
Information hotline: 804-937-6855
---