A Dedication to Resourceful Living: A group approach to focus on what matters to the members of our community whose lives are impacted by chronic lung disease.
Finding Hope in Hospice
Sponsored by Horizons Hospice
3228 W Cary Str.,
Richmond, VA 23221
Telephone 804-353-2702

For many people, the word "hospice" conjures up all sorts of scary thoughts.
For some it might be synonymous with end of life, for others it may signify giving up. But the truth is, hospice is nothing to be afraid of. In fact, hospice often improves the quality of life for all involved, and in some cases, it can actually be a life-extender for the patient.

By definition, hospice is a holistic approach to care, focusing on the management of symptoms and improving the overall quality of life for those who have a life expectancy of six months or fewer. In reality, however, anyone can benefit from hospice care as long as he or she has a physician's referral.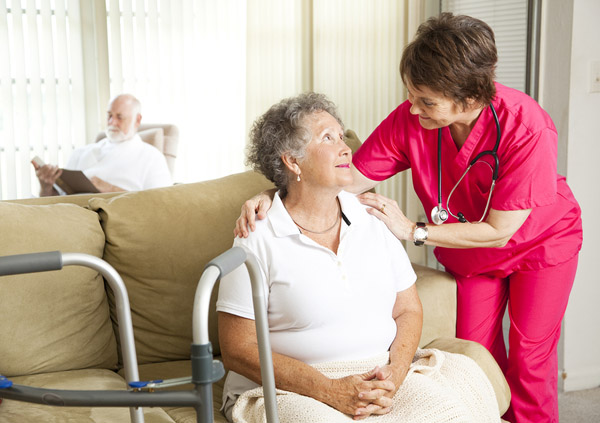 Hospice patients and their families receive a physician's oversight and support from a registered nurse, a medical social worker, a chaplain, home hospice aides, volunteers and bereavement counselors. And these services, along with all of the associated medical equipment, oxygen, medications and personal-care supplies the patient needs, come at no cost to the family or patient, relieving them of many of the financial and technical responsibilities associated with the care.

Your loved one may be a good candidate for hospice if he or she:

has lost the ability to care for him or herself independently,

has recurrent infections resulting in numerous visits to the doctor or hospital,

has chronic pain, despite medical and therapeutic treatments.

SeniorSynergyVA  Addition:
We want you to be a wise consumer. Dr. Oz has become popular because of his passion for helping people by giving good advice about health. Everyone needs to be passionate and vigilant about seeking health services. Be vigilant in choosing which doctor, specialist, hospital, rehab facility, home health company and hospice company you allow to help your loved one!

Related:
Read "How to Evaluate A Hospice" here.
---